Handmade Linen Napkin Set of 4 (Grey)
$49.00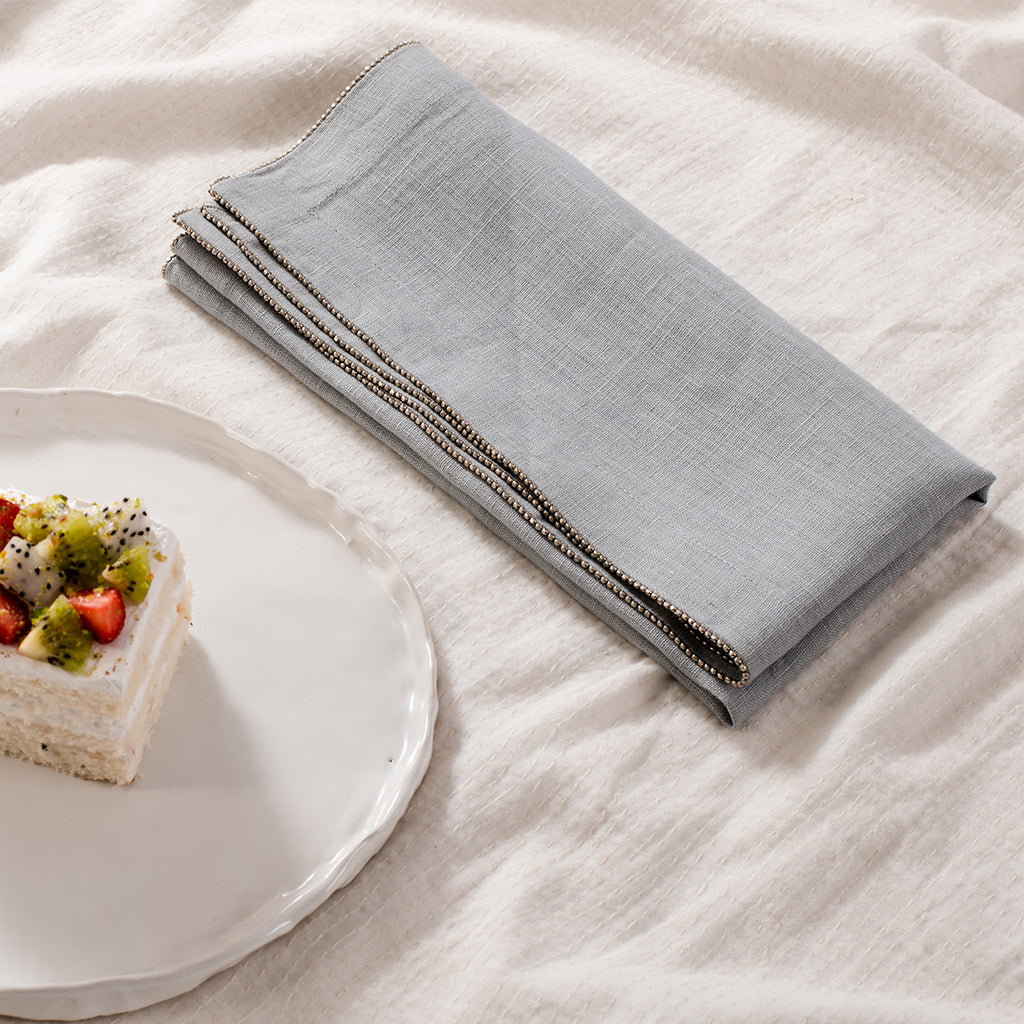 This plain weave napkin is the ideal way to give a lovely finishing touch to your dinner party, or to give to someone as a thoughtful, personalized present!
This embroidery pattern would be an exciting splash of color at any dinner event or as coasters.
for sale in a set of four
Material: 100% Linen

Napkin size: 20 x 20 inches
Machine wash with cold water on a gentle cycle. Avoid using bleach (bleaching can make fabric weaker and cause it to yellow). Avoid using fabric softeners. Wash dark colors separately. Don't wring. Dry on a line or tumble dry at a low temperature. Take off while damp. Steam iron on the "linen" settings.